50th Season at the Nation's Site Of Excitement
Prints available - Inquire for pricing
Thunder Road
Merchants Bank 150
May 3, 2009
Eric Williams dominates the day to take the Merchants Bank 150.
Thunder Road

Memorial Day Classic 2009

May 24, 2009
Dave Pembroke takes the checkers at the Memorial Day Classic and qualifies for the ACT Invitational at New Hampshire Motor Speedway. In the doubleheader of the Memorial Day Classic, Stephen Masse took the checkers to win the True Value Modified Racing Series race.
Thunder Road

Ferguson Waterworks Night

June 11, 2009
Dave Pembroke makes is back to back wins at Thunder Road. Joey Laquerre took home the win in the Tiger division, and Jason Corliss was the Street stock winner. The night was threatening rain - Burlington saw rain from afternoon throughout the night - but Barre's Thunder Road was able to get all events in before the rain eventually came an hour after the conclusion.
Thunder Road

Harvest Equipment/ Bobby Allison Night

June 19, 2009
Dennis Demers took the win in the Harvest Equipment night feature event. Starting on the outside pole, he battled veteran driver and polesitter Robby Crouch and held on to take the checkers. The night saw Nascar great Bobby Allison at the track signing autographs and taking questions from the fans of Thunder Road. Local Legend Beaver Dragon was also on hand at the track promoting his new book written by Bill Ladabouche - To Beat the Beaver.
Visit Bill's site Catamount Stadium to get your copy of To Beat the Beaver .
Click here to go to my Previous
Thunder Road Page 2005 and 2006
for more images from previous years at Thunder Road
Click here to go to my Previous
Thunder Road Page 2007 and 2008
for more images from previous years at Thunder Road
Please visit for the following links for Local Racing News and Message board discussions
Outside Groove
Thunder Road Site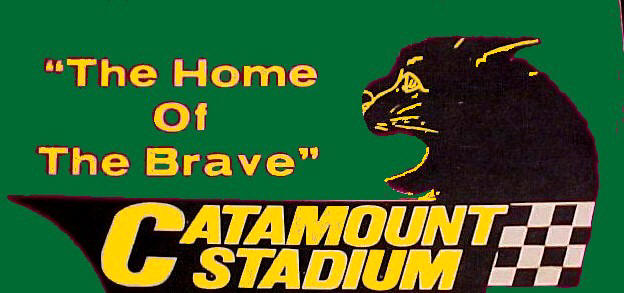 Catamount Stadium site and other NE racing history